What do we do
Our links with the church are very important to the school community and over the years we have worked with and alongside the church in its various enterprises.
Our worship is at the core of our school, and we plan and deliver a structured program for our children which reflects the curriculum and our core value for the term.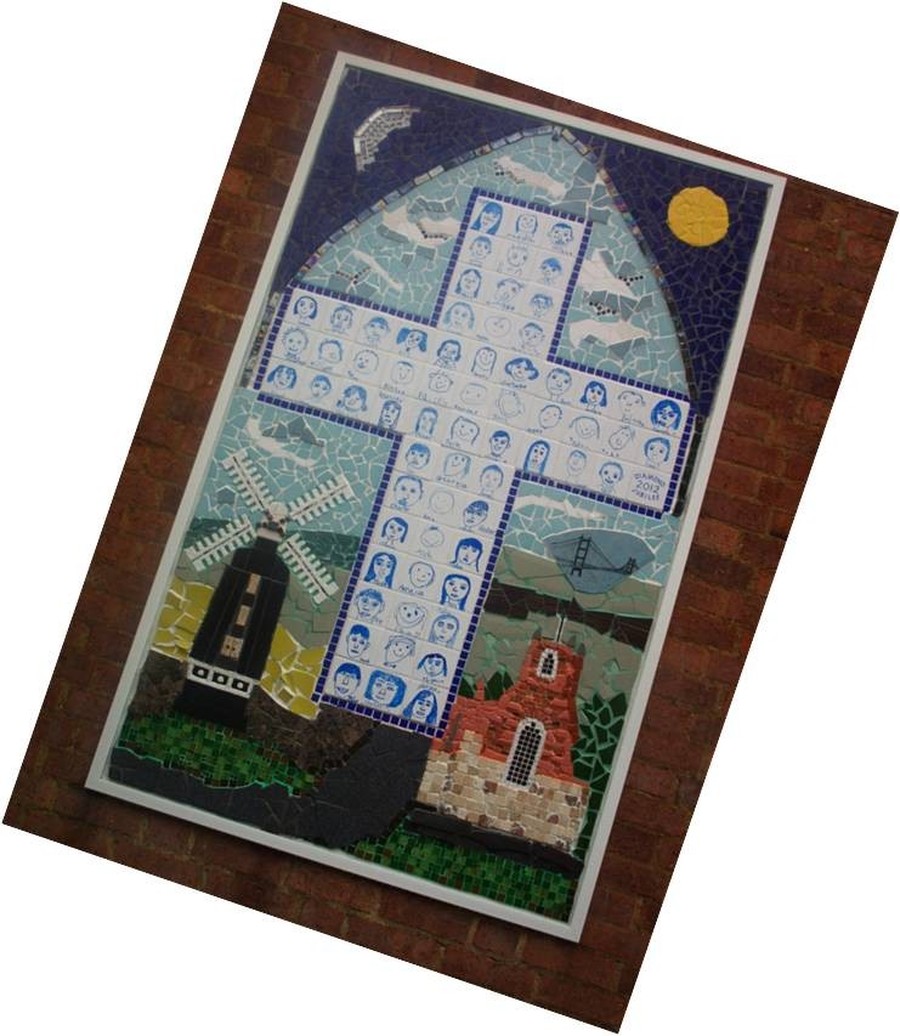 Our mosaic at the front of our school shows the strong links we have between school and church.